KELLI GORDON-SKINNER - Volunteer Feature
KELLI GORDON-SKINNER – Employment Support Practitioner with Job Junction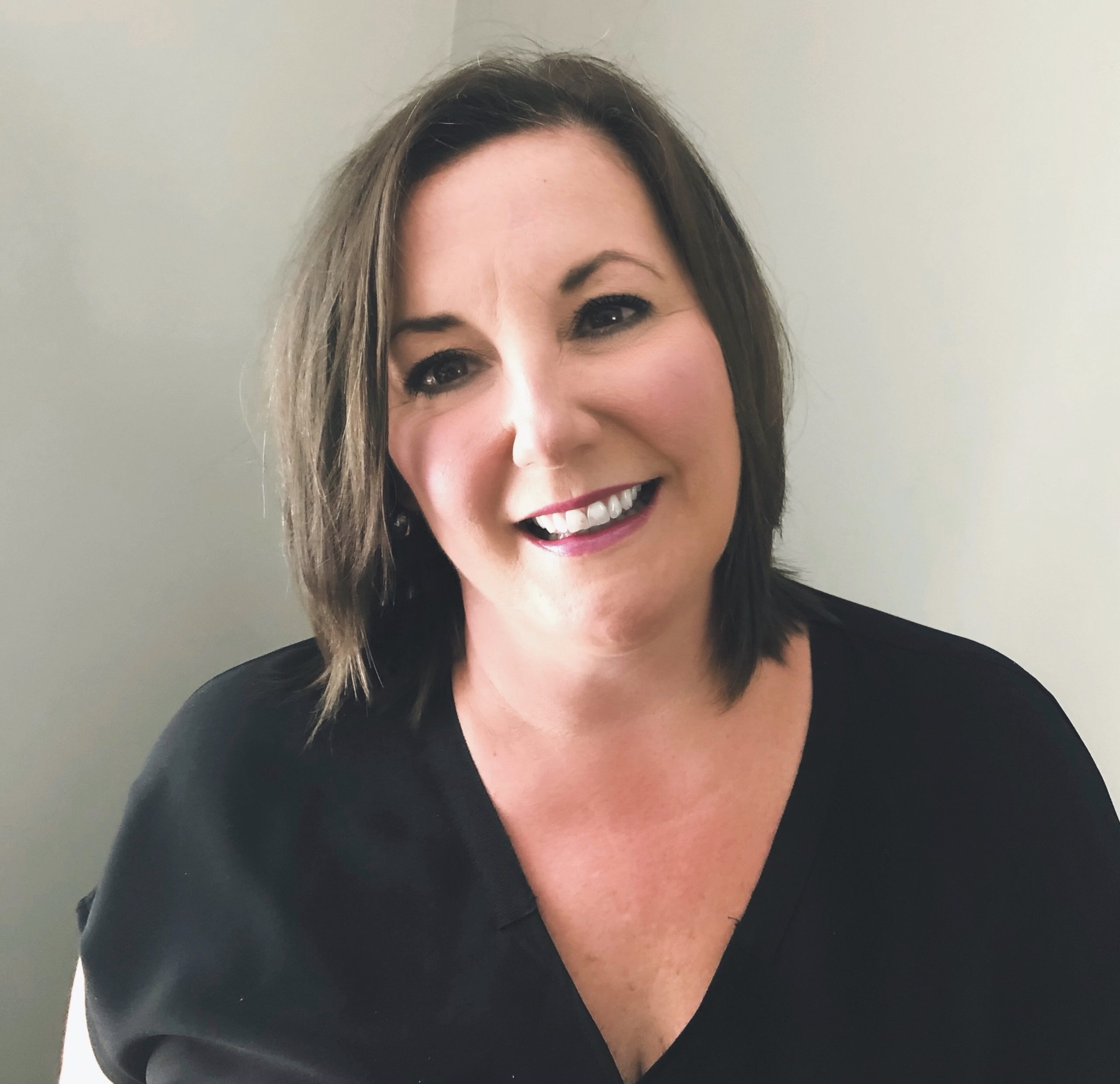 Q:  Could you begin by outlining your experience working with Women Unlimited NS and the impact this line of work has had on you?
I've been tremendously fortunate to have worked with Women Unlimited and to see first-hand what women can achieve when they have access to support and many of the systemic barriers that hold them back are removed. Getting to know the women and working with them to achieve their goals is undoubtedly the most satisfying part of the job. It was also rewarding to have met and worked with some pretty special folks from various industries, government, apprenticeship, unions, and sector councils and to see how committed they were to seeing women get trained and employed in trades and technology.  Sadly, I've met a few dinosaurs who made it clear they didn't think women were suited for some work. It was a reality we all had to confront at some point, but I used their ignorance to fuel my determination to get more women in male-dominated fields. Nova Scotia has made some huge advances in this area but there is still much to be done.
Q: What drove you to become so dedicated to advocating for women's representation in a variety of career backgrounds? Is there a particular instance or person who fueled this passion?
Prior to working for Women Unlimited, I worked for a large company that was heavily male-dominated. Women were working there, but mostly in administrative-type roles. One year there was a huge number of applicants vying for 2 apprenticeship positions. They brought in all of the applicants; there was almost 30 and only 1 was a woman. They all had to write a mechanical aptitude test. She did extremely well. Finished second out of all the applicants. After the testing, the Managers gathered to discuss who would be better suited and within the first 5 minutes of the conversation she was immediately dismissed and removed from consideration. I was not happy. I challenged them on why she was not being offered a spot. They tried to justify it with a variety of excuses but it became clear, having a woman in the shop would lead to problems they didn't need. Despite having graduated from a recognized pre-apprenticeship program and doing excellent on the aptitude test, they simply did not see her value. Almost 9 months later, the opportunity came up to work for Women Unlimited. I applied and was hired and for the past 11 years, I have worked to ensure employers didn't overlook the value that women bring to a workplace.
Q: You have been an incredible support to Techsploration over the years; can you speak to your involvement and contributions to Techsploration and why you chose to be involved?
I love supporting programs that work to educate and inspire girls and women. I have helped Techsploration connect to women in trades and technology so they could become Role Models for the participants. The Role Models help the girls see that it's possible for women to do these jobs. So many women who come to Women Unlimited shared that when they were in high school they were discouraged from taking a trade because that was not considered suitable work for women, or often technology programs were out of reach because they did not have the right prerequisites, or they were not as good in Math as the boys.  I don't have the words to describe what it is like to see women who have gone through significant challenges to working in male-dominated industries, sit with the girls and share their experiences and proudly speak about their accomplishments!
Q: Could you share a memorable experience that you have had either throughout your career or independent from your work, that speaks to the importance of advocating for women's representation in careers they are underrepresented in?
One of my favourite stories to tell is about Dayna – a woman who heard about our program but didn't have her grade 12 – this is important because it's a requirement of NSCC. But she was not deterred. She got her GED and was accepted into Women Unlimited. Dayna was graduating from the Heavy Duty Truck & Transport program just as I was starting my position with Women Unlimited. She was offered a full-time Truck & Transport Technician apprenticeship before she even graduated. She worked with them throughout her apprenticeship and eventually became the very first woman in the province of Nova Scotia to become a Red Seal Truck & Transport Mechanic! When she was in school she was the only woman in the class, this year there are 4 Women Unlimited participants graduating from that program at the Akerley Campus, and if that wasn't awesome enough, their Instructor was Dayna – she is now an Instructor with NSCC. Now, each year when Women Unlimited brings our group to the Heavy-Duty Truck & Transport Shop during the Career Exploration Program they have a woman Instructor talk to them about the program, about the industry, and about the support she had gotten from Women Unlimited.
Q: Can you speak to the value of mentorship in the process of empowering women to feel empowered to pursue any career path they so choose?
I say it a lot, 'she can't be what she can't see!' Getting to meet women who work in fields that are male-dominated is empowering…period! People immediately understand that woman has overcome challenges and, despite choosing a career path that might not often be selected by women, seeing her passion and success will undoubtedly attract more women to that field. I also firmly believe that, while we need to empower women to choose these careers, we need to improve workplaces so that women stay in these careers. Mentors who support and guide women through professional struggles are a critical component of retaining women in male-dominated careers.
Q: What is your next career step after Women Unlimited and what are you most excited for about this change?
I recently accepted a position as Employment Support Practitioner with Job Junction, a Nova Scotia Works Centre in Halifax. This position is very similar to my role with Women Unlimited in that I get to support Job Junction clients to ensure they are working to their fullest potential and feel challenged and fulfilled, but I also get to work with employers on workforce development strategies to ensure their business succeeds. I'm excited to be a part of a new team and to use the skills I've honed through the years with Women Unlimited to take on new challenges.