Amazing Emma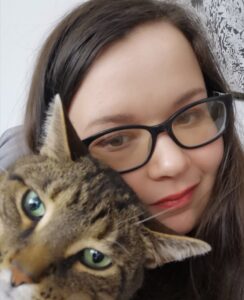 Emma Cayen, our amazing Communications Coordinator, completed her six-week long field placement with us at the end of April 2021. Emma will be missed, but we know she will excel in her next adventure! She will always be a member of the Techsploration family. Before Emma's last day, we took the opportunity to ask her to share her Techsploration experience with our community.
How would you describe your experience working with a non-profit like Techsploration?
It was absolutely amazing! I loved learning about the ins and outs of how a non-profit organization works. I also enjoyed being able to contribute to such a wonderful cause. After learning about how much Techsploration has benefitted thousands of young women in Nova Scotia and Ontario, I want my niece to join as a Techsplorer when she's old enough. I really enjoyed working with such a welcoming team and am glad that I'm now a part of the Techsploration family.
What skills or abilities did you develop most while working with Techsploration?
I had never done meeting minutes prior to my field placement and I'm grateful for the amount of practice I got to have with them. One of my highlights at my time at Techsploration was the compliments I got from various committee members on my meeting minutes. Getting that direct positive feedback was fantastic and was a great confidence boost! I also received some great communication writing experience, which will absolutely help me with my future career.
What were the key takeaways from this field placement?
Communication! I learned the importance of reaching out with any questions and concerns I have. Being a very independent person, I'm used to relying on myself for answers. I learned through this experience that while this is a strength of mine, especially in a remote environment, there needs to be a balance. I now value the importance of teamwork and will continue to learn through those more experienced than I am.
What do you look forward to in 2021 and your next adventure?
I am looking forward to gaining more experience and joining the workforce. This experience has helped me in focusing my career goals and what I am looking for in a future position. I definitely want to continue to work with other non-profit organizations, as I feel great personal fulfillment from being able to use my skillset to help a good cause. I also really enjoyed working remotely (my cat does too!) and will continue to look for a remote position in the future.