Julia Shields -A Leader in Health Innovation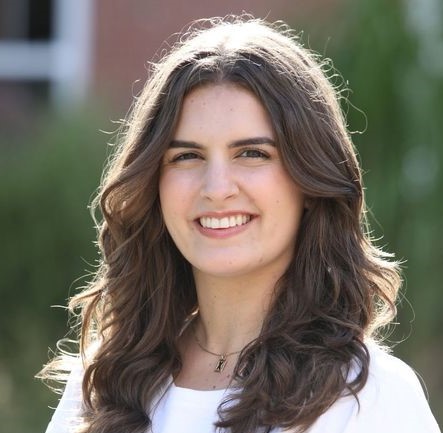 Julia is a fourth-year undergraduate honours student at St. FX university pursuing a Bachelor of Arts & Science in Health. She is also a 2016 Techsploration Alumna from Dr. J.H. Gillis High School!
She enjoys the research process and her investigation on food insecurity related to refugees in Nova Scotia won her the Nova Scotia Scholar Undergraduate Award from Research Nova Scotia. The award, which provided funding of $7,500 over the course of sixteen weeks, enabled Julia to focus on her research, gain immersive research experience, and improve in-demand skills such as critical thinking and organizational skills while under the supervision of Dr. Mahasti Khakpour. Changes in the food systems and better measures to address food security through recommendations made to policymakers are what Ms. Shields hopes to achieve through her research.
What motivated you to do your research in the field of food security?
Throughout my education, I have learned that food security is a major social determinant of health. This is because the nutritional and cultural aspects of food make it a large part of our well-being. As Nova Scotia continues to accept refugees, it is important to consider the impact of not having enough food and lacking access to culturally appropriate foods. Everyone deserves to be able to consistently access high-quality, nutritious foods they enjoy. Furthermore, access to religiously acceptable foods is another important issue in Nova Scotia. I want to do my part to make these foods available to and accessible for Nova Scotians.
How and when did you come across Techsploration?
My mother introduced me to it when I was a child. She was one of the teachers in charge of the East Antigonish Academy team and hearing about her experiences made me want to get involved. I was so excited when I got on the team at my high school and enjoyed staying involved in grades 10, 11, and 12 as an alum.
How did Techsploration help you achieve your goal(s)?
Participating in Techsploration has helped me to realize the wide range of career options available and created a space where I could explore my interests. By encouraging me to consider careers in STEM and the trades, I was also able to critically examine my conceptions of gender and the societal expectations placed on women. Throughout my higher education, I have built upon this foundation to become someone who challenges societal structures and is passionate about decreasing inequity. These qualities will allow me to be a physician who thinks holistically and treats patients with compassion and respect.
What would you suggest to other young females who are currently in their undergraduate programs and would like to get research experience?
I would suggest that young women reach out to professors whose work interests them and ask if there are any opportunities available. Even if that person does not have a research job for you, they may be able to point you in the right direction or contact you if something does become available. There may also be campus events focused on research that you could attend. Regardless of where you are, form connections with the people who inspire you and follow your passion.
Do you have any mentors? If so, how did they help you succeed professionally?
My thesis supervisor, Dr. Mahasti Khakpour has been an exceptional mentor to me. She has been instrumental in my development as a researcher and has guided me through the process of designing and conducting the research for my thesis. The skills I learned over the past two years have helped me to prepare for the challenges I will face in graduate and medical school. She has also shown me how to submit abstracts to conferences and we have a handful of ideas for publication.