Meet Keji Fasuyi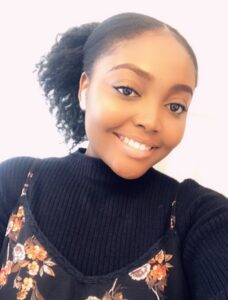 What was high school like for you? Were there any experiences that led to the career you've chosen?
For me, high school was fantastic. At the time, I had no idea what I wanted to do with my life. To be fair, I was 15 when I graduated from high school. So, I was pretty young and totally enjoying the experience of making friends and learning a lot. I grew up in a typical Nigerian family where being a doctor or a lawyer were the only options. My parents decided I was going to be a doctor. I loved Math, Physics, and Biology, but, for some reason, Chemistry was my Achilles heel. Without Chemistry, I couldn't get in to study Medicine and so my second choice was Computer Science, only because my family owned one of the cybercafes in the small city where I grew up. I was more exposed to computers than most people and I thought, if this was a degree, I might as well do it since I'm good at it. Being good at it was just me being able to type out documents, create really tacky PowerPoint presentations, and play Pinball. Imagine my shock when I realised what a Computer Science degree really entailed.
What was a pivotal point in your career?
I would say my third year of university when I got the opportunity to intern at one of the more prominent banks. It had been an extremely hectic and intense six months, but I found that I would get overlooked. Nigeria is a patriarchal society so that is to be expected, unfortunately. I would do a lot of the work but have the credit assigned to my male co-worker. I am a little rebellious, so I took it as a challenge; I was going to prove them all wrong. While going through all of that, I came to really enjoy solving problems on a daily basis. It's definitely not fair that I had to prove myself every single time, but I learned to stand up for myself and it's also been a very important trait to have at both work and life in general.
Did you have a mentor during your career or education who had a significant impact?
Yes, I did. When I started at Shopify as an intern, I was assigned a mentor. I think I would have been super intimidated working at such a large company if I didn't have her to help grease the wheels. She is amazing. She was also very interested in my growth and development, and I think it might sound so inconsequential but having an amazing mentor can make a world of a difference.
Do you have any advice you could share with young women entering careers in STEM?
Yes, and it is that careers in STEM can be tough. But it's tough for everyone. Do not be scared to ask questions. Everybody is still figuring it out.
If you could highlight one thing about your job; your favorite aspect, what would it be?
100% how everything feels like solving a puzzle. I love puzzles! I love the feeling when you've figured out something you've been working on for a while. It's amazing!
Did your education or work experience in Africa contribute to your career path in Canada; and/or did it influence your move here?
It did, in fact. I was working for a Microsoft initiative in Africa called Interns4Afrika and it was an amazing way to level up on skills. But working there highlighted a dearth in Data Science skills that I figured I could get for myself. This spurred me to apply for a Data Science Master's degree in Canada and which led to my move here.