Tyiesha Colley: Part of the Change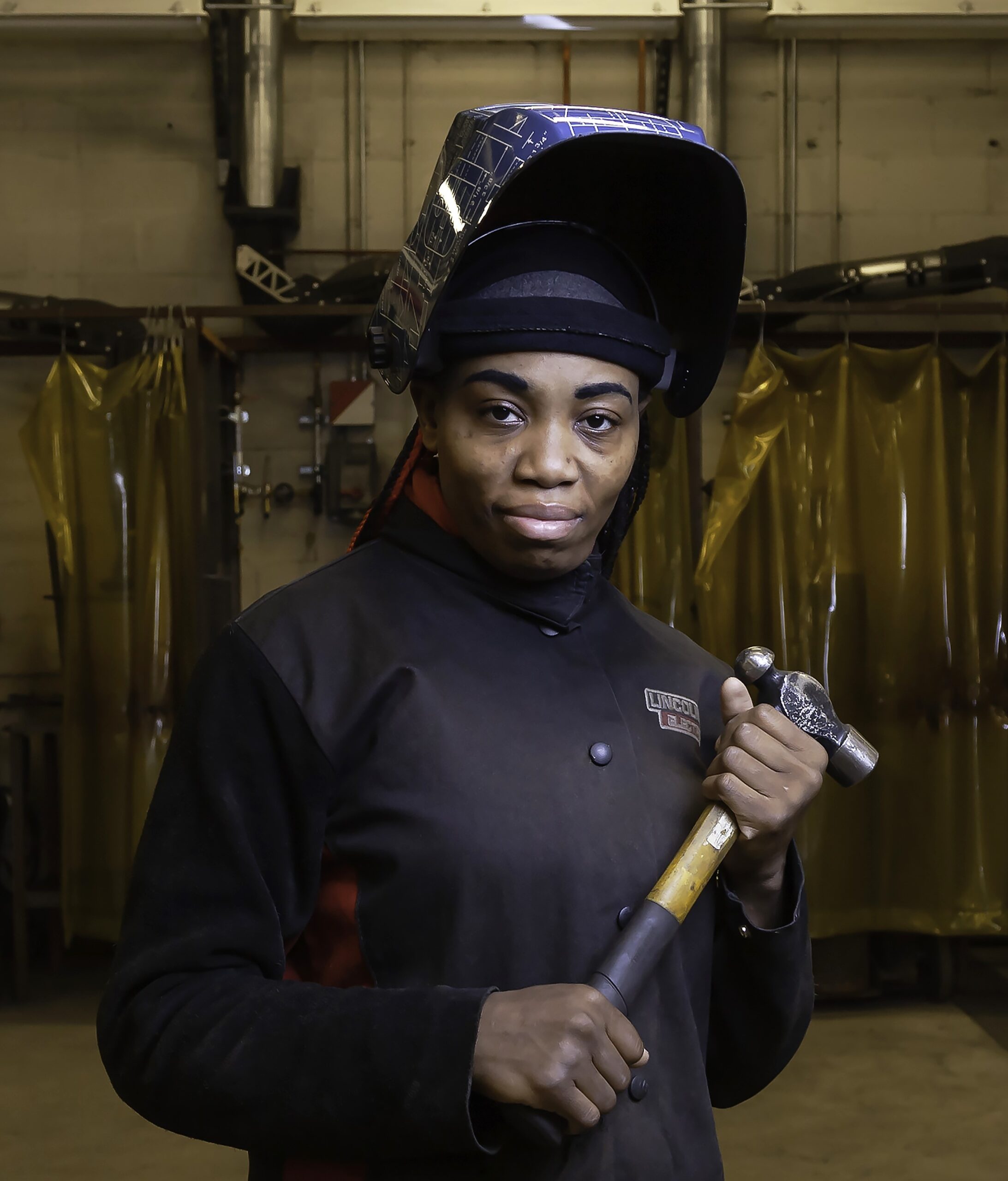 Tyiesha Colley
Growing up in East Preston, Nova Scotia, Tyiesha Colley imagined working in early childhood education, professional dance, and carpentry. Wanting to create art with metal and having two friends who were welders with Irving Shipbuilding, inspired her to apply to the Welding program at NSCC.
Throughout her two-year program, Tyiesha had a large support group who helped her with her studies; encouraging her to take pride in her work, nurturing her math skills, and offering guidance while she was completing her Canadian Welding Bureau certification.
Also an alumna of Women Unlimited, Tyiesha was motivated to join the Equity and Inclusion Committee at NSCC, which helped her create the first 'Women in Trades' panel discussion at NSCC. For this initiative, she was selected for the Trailblazer Award for Achievement.
As a recent NSCC graduate and Welding Apprentice, Tyiesha wants to encourage youth to explore careers in the skilled trades and be a Role Model for Techsploration!
"The key is you must continue to use the drive that motivated you to go into trades in the first place. Be part of the change in the skilled trades industry and make it easier for the next group of women entering it."